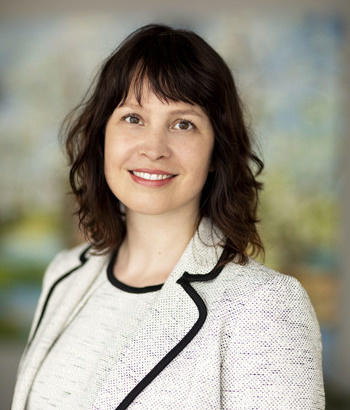 Partner
Dr. Carmen Schneider
Carmen Schneider advises energy suppliers, grid operators, investors, project developers as well as energy service providers on all aspects of energy law. She focuses on project development (in particular onshore and offshore wind, solar, decentral generation models and energy storage solutions), energy contract law, regulatory and energy trading. Besides, Carmen legally advises on M&A transactions in the energy sector and represents her clients before courts and arbitration tribunals. Recently, Carmen has advised multiple clients on the implementation of blockchain use cases in the energy sector.
She regularly gives lectures on specialist events and publishes on energy law aspects.
Carmen studied law at Justus-Liebig University in Gießen and at Rheinische Friedrich-Wilhelms-University in Bonn. She holds a PhD in energy law from the Ruhr-University of Bochum, Institute for mining and energy law. As part of her PhD project in the field of comparative law, she completed a research stay at  Centre de Recherche en Economie et Droit de l'Energie in Montpellier, France. Before joining Chatham Partners, Carmen held positions with GÖRG Partnerschaft von Rechtsanwälten mbH for many years (most recent position Associated Partner) and was a Partner with DWF Germany Rechtsanwaltsgesellschaft mbH, where she was responsible for DWF Germany's energy practice.
Her publications include:
Kommerzielle Folgen des Redispatch 2.0 für die EEG-Direktvermarktung in: IR 2022, S. 2-5, with Felix Fischer, MBA (Stellenbosch) and Philipp Reinecke, Maîtr. en droit, LL.M.
Zur Erstattung von Ausgleichsenergiekosten in der Direktvermarktung in: EnWZ 2020, S. 299-304, with Mario Schliephake
Zur eingeschränkten Geltung des Geheimwettbewerbs unter dem EEG 2017 in: EnWZ 2019, S. 339-343, with Dr. Daisy Walzel, LL.M.
Die Entschädigungsregelungen für Offshore-Windparks - Wohl durchdacht oder ein Millionengrab? in: IR 2019, S. 170-173, with Dr. Sven-Hendrik Schulze, LL.M.
Corporate PPAs – Neues für die Erneuerbaren? (Teil 2) in: IR 2019, S. 50-52, with Marieke Lüdecke
Corporate PPAs – Neues für die Erneuerbaren? (Teil 1) in: IR 2018, S. 209-292, with Marieke Lüdecke
Energy 2019 Seventh Edition: Germany Chapter, with: Felix Fischer, Dr. Joyce von Marschall, November 2018, Global Legal Insights
Mieterstrom – Ein geeignetes Förderinstrument auch für das Vereinigte Königreich? in: BCCG – British Chamber of Commerce in Germany Bulletin Issue 2018
Fallstricke beim Contracting in: Energie & Management, April 2017
Das Strommarktgesetz - ein Überblick in: juris Praxisreport 7/2016 Anm. 1
Rechtliche Rahmenbedingungen für Stromspeicher in: RdE 2016, S. 165-171, with Thorsten Kirch
Dezentrale Energieversorgung in der Wohnungswirtschaft (Teil 2) in: IR 2015, S. 221-224, with Dr. Damian Tigges
Dezentrale Energieversorgung in der Wohnungswirtschaft (Teil 1) in: IR 2015, S. 199-202
The forthcoming reform of the Renewable Energy Sources Act – a paradigm shift? in: Legal & Tax Newsletter (German American Chambers of Commerce) , Vol. 1, S. 3-4
Unionsrechtliche Aspekte eines "EEG 2.0" in: RdE 2014, S. 101- 107, with Dr. Sabine Schulte-Beckhausen and Thorsten Kirch
The Energy Regulation and Markets Review - Germany Chapter in: The Law Reviews, 2013, S. 116-127, with Dr. Achim Compes and Thoralf Herbold
Netzzugangsregulierung auf dem Stromsektor in Deutschland und Frankreich – ein Vergleich, Bochumer Beiträge zum Berg- und Energierecht (Boorberg Verlag), Bd. 58, 2013
Die Netzanbindung von Offshore-Windparks – mehr Rechtssicherheit durch das Positionspapier? in: IR 2011, S. 146-148, with Dr. Achim Compes
Aktuelle Probleme beim Netzanschluss von Offshore-Windparks in: KSzW 2011, S. 277-284, with Dr. Achim Compes
Further information and references can be provided on request.